Activation of the energy points by the heat created by Moxa
The seminar is aimed at those who want to learn how to use the method of activation of energy points (Tsubo) through the heat created by Moxa. During the seminar are explained both Chinese techniques that use indirect Moxa (cigar) and Japanese methods involving the application of direct moxa (cones according to the Tai-yu style of Maestro Sawada).
Duration
The workshop will take place during a weekend
Program of the course
Saturday:
Origin of moxibustion, its relationship to M.T.C. and Shiatsu
Energy effects, indications for use
Moxa the specific development in Japan
Using the cigar, the four modes of application using the cigar
Japanese special technique of Master Sawada with the cones
Indirect moxa with ginger or salt and through cone sticker
Localization and energetic physiology of tsubo treated
Application of moxibustion limits
Combination between shiatsu and moxa
Differences and treatment of a primary channel or a Zang-Fu
Specific toning and dispersion effect
Specific treatment of the back according to the Japanese method
Using points Yuan-Source
Treatment of bruises, hematoma, cysts tendon
Adhesives cones, use of bamboo
Explanatory examples of the most common situations
At the end of the course the participants will receive a certificate of attendance.
To the students of Shiatsu Training School will be proof of their participation in the school program.
Warnings
The participants are asked to bring a towel-cloth-blanket to protect and safeguard the tatami.
It's easy to get dirty with ash.
Shin Sei Shiatsu Academy


School Recognized by FIsieo
Info and Pre-enrolment
Marina Bernardotti
Tel. (+39) 338 836 9353
info@shinseishiatsu.com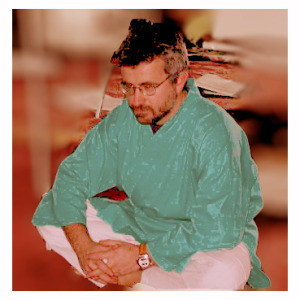 Teacher
Dr. Maurizio Parini